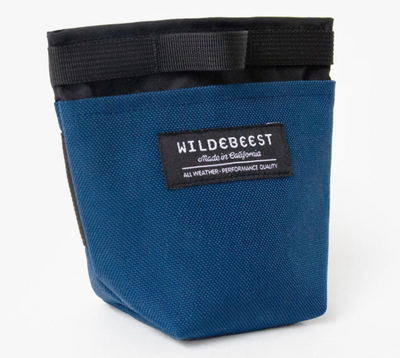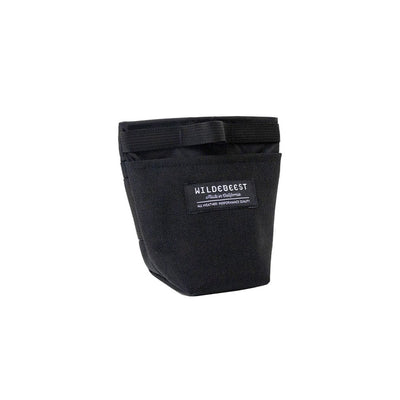 Wildebeest Alamo Dog Treat Pouch
Regular price
$31.99
Sale price
$31.99
Unit price
per
What makes a great treat pouch? We'd say, it should hold your dog's favorite treats securely, first and foremost. It should also be made well, comfy to wear and not be ugly. Our Alamo Pouch is designed to meet these basic user needs plus have a couple of extra features that can come in handy on your adventure.
Made in California
Magnet snap closure for quick easy access to treats. Perfect for pups in training!
2 compartments separate treats from other treats or personal items
Built-in daisy chain to hold down poopbags 
Heavy duty clip for your belt or loops for quick-release waist strap
Machine washable

Material: 1000 denier Cordura shell / 400 denier Packcloth liner / Magnets / Plastic clip
Size: 6" wide x 2½" deep x 5" tall
Quick-Release Strap
Feed through belt loops and adjust tension on either side of buckle. 45" maximum length. Included with Alamo pouch.