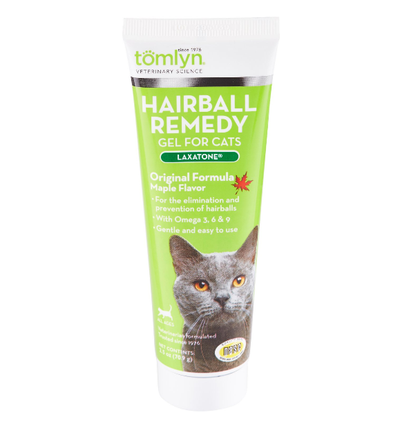 Tomlyn Laxatone Hairball Remedy Maple Flavor 2 oz.
Regular price
$12.99
Sale price
$12.99
Unit price
per
Description:
This cat supplement is a smooth easy-to-use gel for the prevention and removal of hairballs in cats and kittens. Both long and short haired cats shed to some degree all year long, and the hair is nondigestiable in your cats system causing serious blockage! Laxatone is a safe, gentle, easy-to-use gel used worldwide for over 25 years.
Instructions:
Shake well. Administer orally. Place a small amount on cat's nose or paws to stimulate taste interest.
Adult Cats: Administer 1/2 teaspoon daily
Kittens over 4 weeks: Administer 1/4 teaspoon daily
Ingredients:
White Petrolatum USP
Light Mineral Oil Nf
Corn Syrup, Malt Syrup
Soybean Oil
Cane Molasses
Water
Gelatin By-Products,
Sodium Benzoate (Preservative)
Artificial Flavors