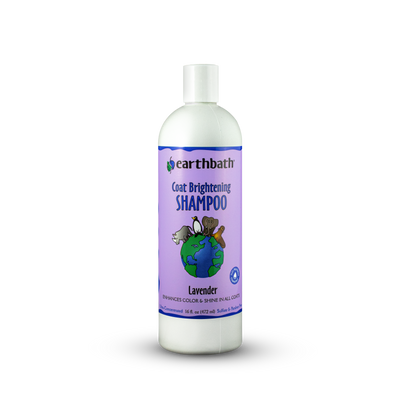 Earthbath Coat Brightening Shampoo 16 oz.
Regular price
$16.99
Sale price
$16.99
Unit price
per
Descirption:
This shampoo will leave your four-legged friend's fur shiny, soft and smelling naturally fresh with a lasting lavender scent. Best of all, this shampoo won't wash off any topical flea treatments, keeping them safe against irritants.
Instructions:
Shake well before using to ensure that natural ingredients are in suspension. On a wet coat, lather your pet thoroughly with a few good palm-fulls of earthbath Totally Natural Pet Shampoo. For best results, leave on coat for several minutes to allow time for the optical enhancing minerals and lavender to work their wonders. Rinse off. Towel dry thoroughly.
Ingredients:
Purified Water
Renewable Coconut-Based Cleansers
Optical Brighteners
Essence of Lavender
Olive Oil Squalene (Natural Preservative)
All Ingredients Are Natural, 100% Biodegradable, and Extra Gentle