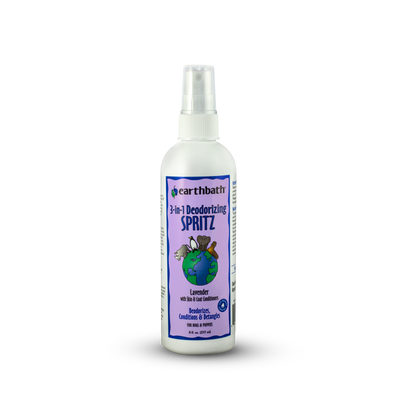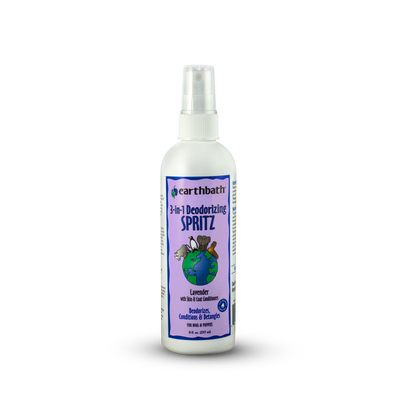 Earthbath Deodorizing Lavender Spritz 8 oz.
Regular price
$13.99
Sale price
$13.99
Unit price
per
Description:
Want odor relief, coat & skin conditioning in a jiffy? No time for a bath? This Deodorizing Spritz is the simple, scent-ual solution. Earthbath's premium Spritz naturally eliminates pet odor between baths, re-moisturizes skin and coat, & imparts a healthy shine and supple softness - without leaving oily residue. Sumptuous lavender essence deodorizes, while meadowfoam seed oil, colloidal oatmeal, aloe vera and vitamin E help to condition, rehydrate & soothe skin while creating show quality shines - between baths. It's heavenly scented with natural essences that match our most popular shampoos. 
Instructions:
Shake well. Spray dry or wet coat until covered with light mist; keep the spray about 4 - 6 inches away from your pet. Avoid contact with eyes and genitals. Massage deeply into coat and skin, then brush thoroughly from head to tail until coat absorbs and shine radiates.
Ingredients:
De-Ionized Water
Natural Conditioners,
Collodial Oatmeal
Aloe Vera
Vitamin E
Lavender Essence