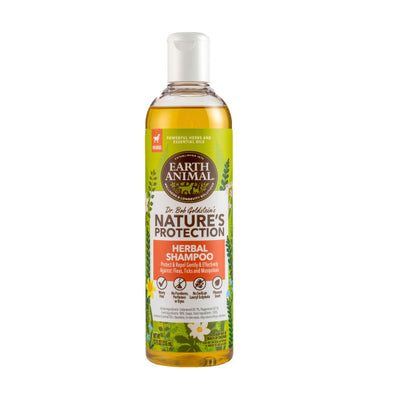 Earth Animal Herbal Flea & Tick Shampoo 12 oz.
Regular price
$19.99
Sale price
$19.99
Unit price
per
Description:
Earth Animal Flea & Tick Herbal Shampoo is a natural blend of essential oils and herbs that specifically offers protection against fleas and ticks and helps calm the inflammation from insect bites and allergies. Worry Free! This shampoo is free of parabens, synthetic chemicals, insecticides or pesticides, perfumes, and dyes. This shampoo is safe for you, your dog, and the environment when used as directed.
*Not intended for cats: Earth Animal Herbal Shampoo is safe for cats. However, most cats do not like to be shampooed as they do not like their fur to be covered by water. The recommendation saying "not intended for cats" is not linked to the formulation. If a cat accepts being bathed, then we encourage using the shampoo.
Ingredients:
Active Ingredients in Shampoo:
Virginia Cedarwood oil 1% and Peppermint oil 1%
Inert Ingredients: