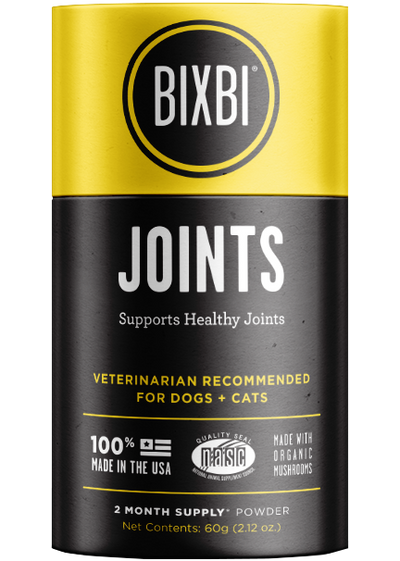 Bixbi Joints 60 g.
Regular price
$23.99
Sale price
$23.99
Unit price
per
Description:
BIXBI Organic Pet Superfood Joints Daily Dog & Cat Supplement provides potent nutrition for your pet's joint health. Packed with natural antioxidants, its unique medicinal mushroom formula fights free radical cell damage caused by age, exercise and stress. It aids circulation, eliminates toxins and fights inflammation at the source. And it is made with NEM (Natural Eggshell Membrane), clinically proven to reduce joint and soft-tissue pain.
Dosage:
Administer orally daily ¼ teaspoon (.5 grams) per 25lbs
Ingredients:
Organic Cordyceps, Organic Reishi, Organic Agaricus Blazei, Organic Coriolus Versicolor, NEM®, Organic Shitake, Organic Maitake.