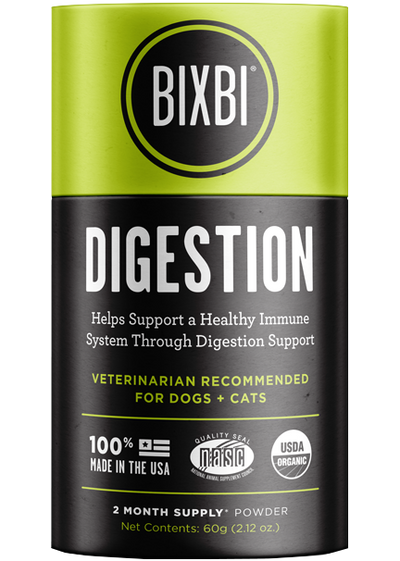 Bixbi Digestion 60 g.
Regular price
$19.99
Sale price
$19.99
Unit price
per
Description:
BIXBI Organic Pet Superfood Digestion Daily Dog & Cat is packed with natural enzymes, antioxidants and immune-modulating compounds, giving your pet essentials like soluble fiber for improved digestion and enhanced wellness. The unique blend of powerful organic mushrooms contains naturally occurring B-vitamins to help convert food to energy for everyday activity and help fighting disease. It improves digestive efficiency while combating gas, loose stool and bad breath.
Instructions:
For pets with occasional gastrointestinal disturbances, including gas, bad breath or loose stool due to environmental stress or changes in the diet. Administer orally daily 1/4 teaspoon (.5 grams) per 25 pounds.
For better results, double dosage for first 7 days. Can be given during or after meal time.
Ingredients:
Organic Maitake, Organic Shitake, Organic Lion's Mane, Organic Beech, Organic Turkey Tail, Organic Oyster.